DELE exam dates 2013
We are happy to let you know that we have recieved the dates for the DELE exams in Ecuador in 2013.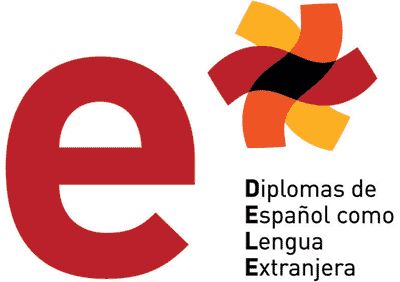 For all these exams we offer very effective and useful preparation courses.
Just ask for an offer and we will do everything possible to fulfill your wishes!
We are looking forward to helping you pass the exam succesfully.
Read more...

My stay in Ecuador at Sintaxis
Friends had told me about Sintaxis. Because they had been so happy with Sintaxis I decided to inform me about this organisation and after that it was clear to me that I would plan my stay in Ecuador with Sintaxis.
First I was a bit nervous because I would live at a host family in a country I couldn't speak a word in the people's tongue. After a very short time I felt very comfortable in my host family. They tried everything to make my stay nice and interesting. They took me with them all the time and like this I could get an amazing insight into the daily life of my host family. Living at a host family was the best thing that could happen to me to get to know life in Ecuador and also to use and practice my Spanish that I learned every day at Sintaxis Spanisch School.
At the beginning I wasn't sure that the one to one teaching would be good for me. But I learned very fast that this teaching method helpede me to improve my Spanish very fast and with big success. Studying was so much fun and I had a great teacher.
Sintaxis also organized excursions for me: I climbed a volcano, I visited a typical market and I spent some days in the jungle. These excursions were always organized very well and are some unforgettable experiences and memories for me. Unfortunately I didn't have time to go on more excursions.
All in all i was very happy with the offers of Sintaxis and the really very friendly and helpful people of this organisation, on the one hand in Ecuador but on the other hand also in Switzerland. Like this I could experience an unforgettable stay attending a Spanish School that is more than just a school. I am sure that I will come back to get to know the country better and to visit my host family and my Ecuadorian friends.
Thanks again and lovely greetings,
| | | |
| --- | --- | --- |
| | Ingrid | |
| | | |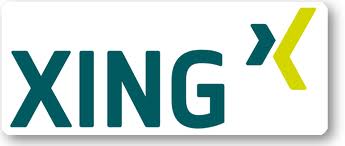 From now on Sintaxis is also on the business networking platform www.xing.com
| | | |
| --- | --- | --- |
| | Read some background information about Ecuador and Sintaxis and get a better idea of what is waiting for you at Sintaxis and on our tours in and around Ecuador. | |
Read more...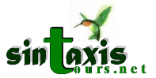 We are proud to inform you that we have designed new tours in and around Quito!
Our Quito Basic City Tour is for everybody who wants to see as much of Quito as possible in only 3 hours time.
Our Quito City Tour with a Museum Visit is for everybody who wants to get to know the history of Quito and its inhabitants.
Our Modern Quito City Tour (Art Galleries and Museums or Shopping) is for everybody who is interested in culture or who wants to get a new shopping experience in the biggest American style shopping centers in and around Quito! Come on girls! You need some new shoes, don't you?

Our Otavalo Tour & Ecological Trekking/Hiking is for everybody who wants to combine a visit to the very famous indian market of Otavalo with hiking in a unique and overwhelming volcanic crater.
If you prefer a full day at a volcanic lake with donkey riding and lots of fun you should have a lookt at our Tour Quilotoa Volcanic Lake .
And last but not least if you want to see all the nice places on the way between Quito and Otavalo and of course Otavalo itself you should consider booking our Otavalo Tour (3 day / 2 nights) .

We are working all the time to offer you the best and most extraordinary tours you can get.
We are looking forward to welcoming you on one of our tours!
Sintaxis Team
<< Start
< Prev
1
2
3
Next >
End >>
Results 1 - 9 of 22